This spring has been a bustling one!  (Yes, here in South Louisiana we consider February Spring.)  It was kicked off sooner than usual with an especially early Mardi Gras, which marks the beginning of what we like to call "Festival Season".
Since the beginning of the year, we launched the new website, re-organized the studio entirely, and filled the 2013 calendar – almost to capacity!  Although we love our local and regional sessions, the highlight is definitely the workshops – this year TWO with fabulous guest instructors!
Nadine Sanders – AKA The Singing Weaver – will be here in just one week to teach us about inlay transparencies and the Theo Moorman technique.  The studio will be filled to the gills Friday through Sunday for this exciting workshop.  You can be sure that we'll be sharing the details in this spot on our website, so please check back.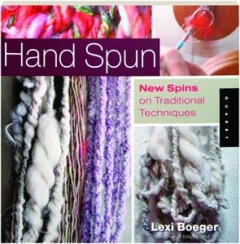 In the Fall, we welcome Esther Rodgers of Jazzturtle Creations for a collaborative spinning and weaving workshop.  It will take place over a three-day period.  Led by Esther, the first two days will be dedicated to freeing the creative spinner within!  Having been recently published in Lexi Boeger's Hand Spun: New Spins on Traditional Techniques, she's among the experts in this free-spirited style of spinning!  The third day will be dedicated to creating handwoven materials that showcases the unique qualities of handspun.  Space is limited but we've still got a few openings, so if  you are interested, please visit the workshop section of our site for more information.
I've got to run – time to set up looms for Nadine's workshop!  Happy Weaving!